Why I'm Focused on Generational Mental Wealth
Wherever you go, there you are...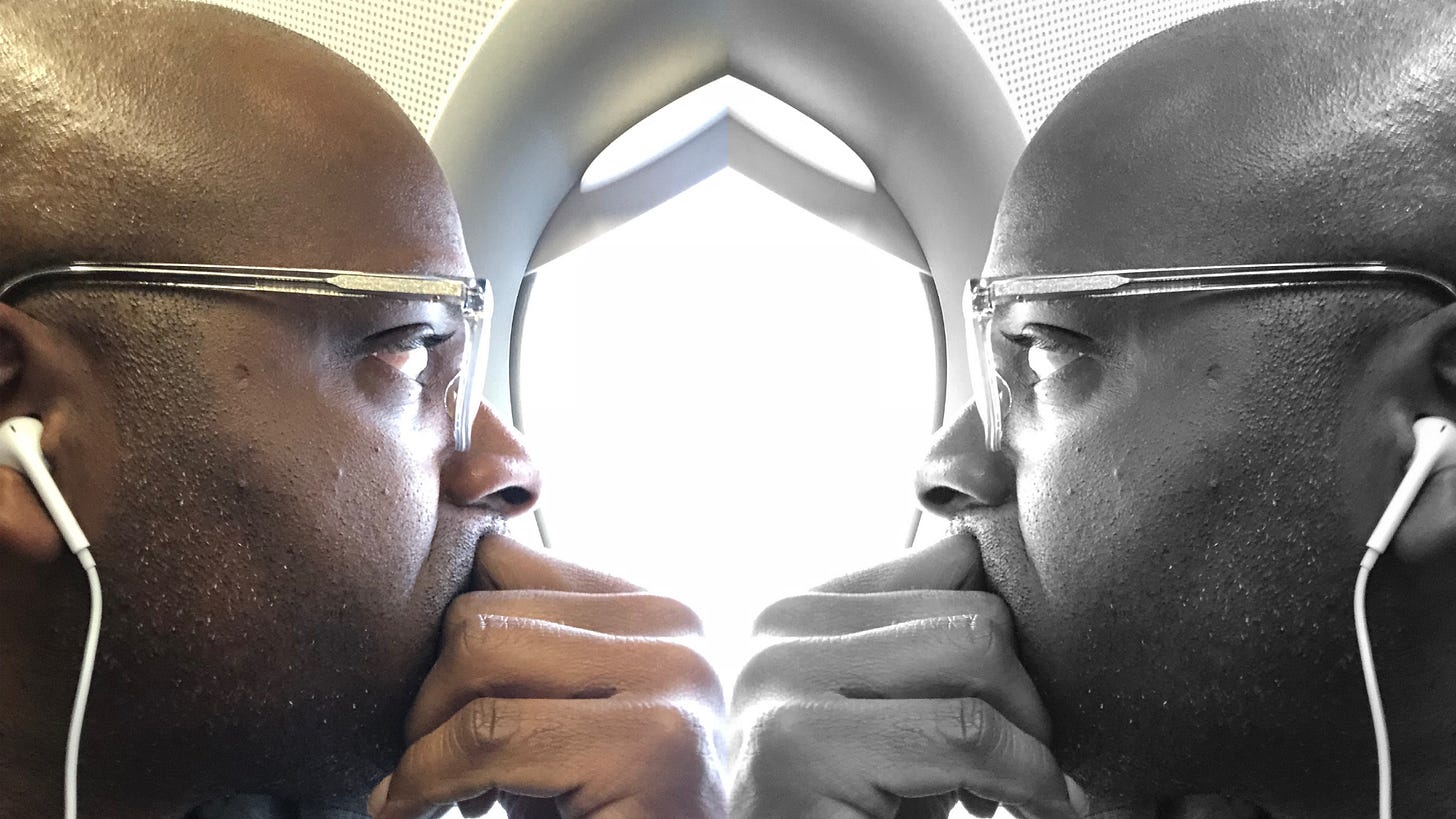 It was around 6 a.m. on a Saturday, a few minutes earlier I stumbled in from spending all night out with co-workers at a few local bars. My phone was ringing non-stop. I was pissed.
Who the hell is calling me at 6 in the morning?
After the calls stopped and silence set in, I decided to check if they left a voicemail.
They did.
It was my dad, in a shaky tone, he said, "Damon's gone". I was frozen...stuck in time between my dad's last word and when it registered through the fog of my hungover brain.
When I called him back, my dad explained to me that my youngest brother, Damon, shot himself in the head after an incident involving a couple of other people. It was a short call. Dad was still dealing with the police and his own shock...and told me he had to call me back later.
After I hung up, I immediately called my ex-fiance. She kept me on the phone for over two hours to make sure that I didn't drive the twelve hours from Florida to Indiana. At one point, I opened my tear-filled eyes to find myself on my back in the middle of the parking lot of the apartment complex.
This was September 14, 2003.
My youngest brother died by suicide. He was an entrepreneur. What I know for sure is that my brother's death was due to the situation in those early hours and experiences he had as a kid that impacted his mental health.
It has taken me almost 16 years to finally make the connection as to why I can't let go of creating generational mental wealth.
I'm not able to bring back my brother. If I can help save the life of one underestimated founder, then my work is worth it.
---
Life
When I first started to write this article, I thought about finding the right words to say or data to include. Then, after some serious procrastination due to fear, I just started typing. I decided that I don't need to find the "right" words because these are my words...my story and thoughts about mental wealth.
Since 2003, I've lived in Indianapolis, Nashville, Miami, San Diego, San Francisco, Oakland, and Los Angeles.
It's been easy to get rid of the physical stuff that I no longer need. The challenge has been building my mental wealth. Unlike physical stuff, my mental health and wealth are always with me. Old mindsets, habits, and unresolved traumas have been harder to get rid of than cockroaches.
Wherever I've gone, there I was.
My greatest challenge has been peeling back the layers of generational programming to see who I am. Over the past 10 years, therapy and yoga have helped me move in the right direction.
More recently, a few key books have helped me to shorten my learning curve including Leapfrog by Nathalie Molina Niño, The Upside of Stress by Kelly McGonigal, Essentialism by Greg Mckeown, and The Naked Mind by Annie Grace.
I've learned that there's never an endgame to our mental health. Even as I type these words, I realize that I was in a major mental fog in May 2019. It was a month filled with extended periods of anxiety, depression, and burnout.
In the short-term...I adjust.
In the long-term...I evolve.
My dad says, "A hard head makes a soft butt". His way of saying, that I better learn my lesson or the butt whoopin is going to hurt even more. As a kid, I had less than 8-10 butt whoopin's. As an adult, the whoopin's are still happening...instead of dad, it's life.
***
As a Black man in the United States, I know there are generational issues that are threaded in the fabric of my life. Mental health has been part of the things we whisper like cancer or call by something different like "The Sugars" instead of diabetes.
African Americans are 20% more likely to experience serious mental health problems than the general population. Why?
Here are a couple of reasons:
I haven't spoken about this much in the past, but I remember, as a kid, on early Saturday mornings at the barbershop, hearing stories about lynchings and job discrimination. That was part of my mental training. It prepared me for adult life like the time in the early 2000s, when I was called a nigger by a racist in a pick up truck, while I was standing in a suit speaking with my white co-worker in the parking lot near Parisian or Nordstrom.
This is a baseline of life for many of my peers, long before we add the mental and physical challenges of starting a business.
---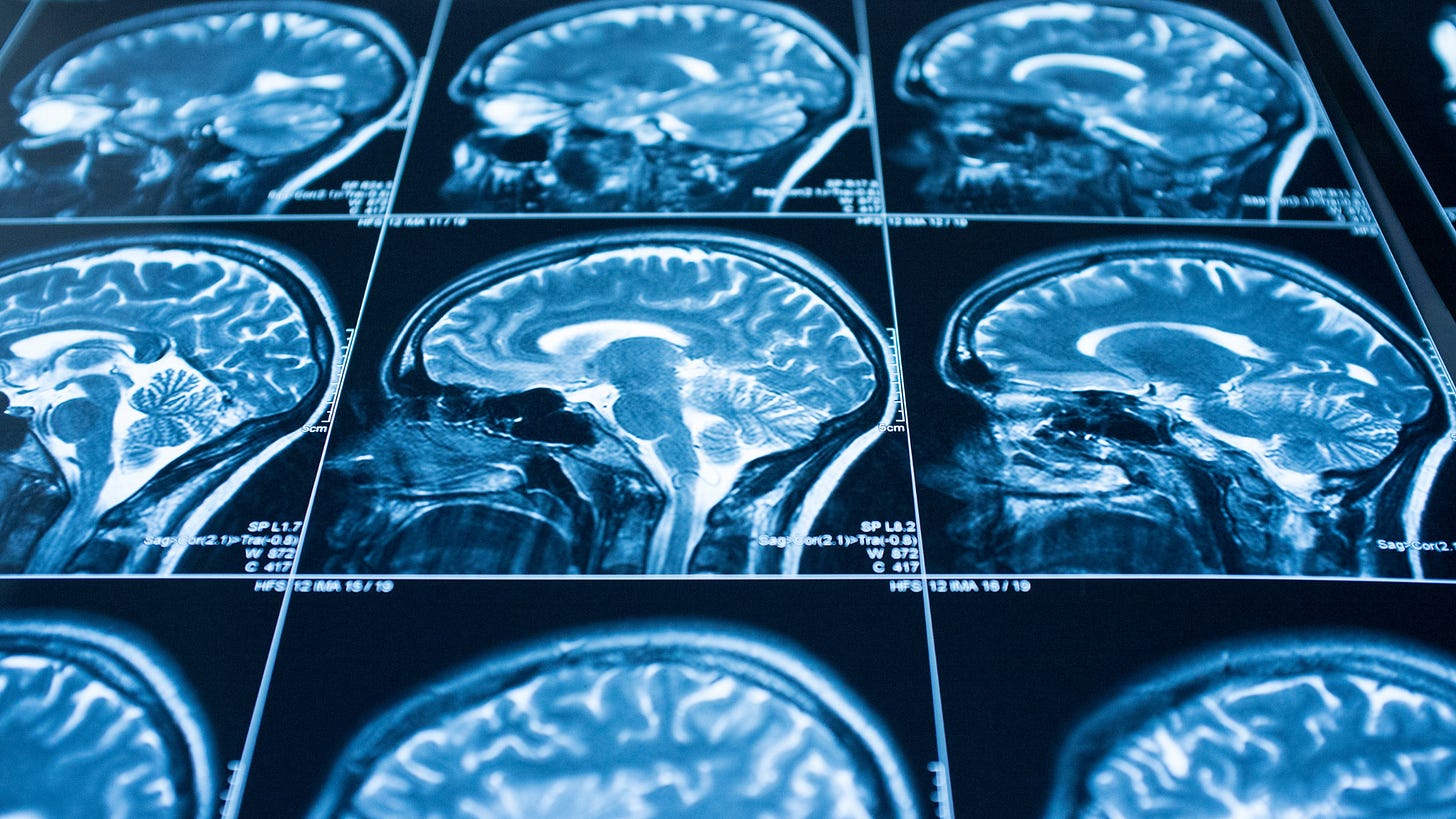 What's mental wealth?
I'm confident that mental wealth is the foundation of the next evolution of humanity.
But first, let's start with mental health.
Mental health is a continuum. Mental health is not the lack of mental illness. I can have a day where depression and anxiety are messing with me, AND I find joy in knocking out a ton of work to grow the business. The states of being can coexist.
Mental wealth is the collection of intentional thoughts, behaviors, and experiences—mental wealth deposits—you do to make a positive impact on your mental health. These individual deposits have a cumulative impact, especially during times when you're challenged with mental illnesses and external events.
What are examples of mental wealth deposits?
A mental wealth deposit can be going to a therapist, editing your circle or friends, spending time by large bodies of water to connect with nature, or going on a vacation.
---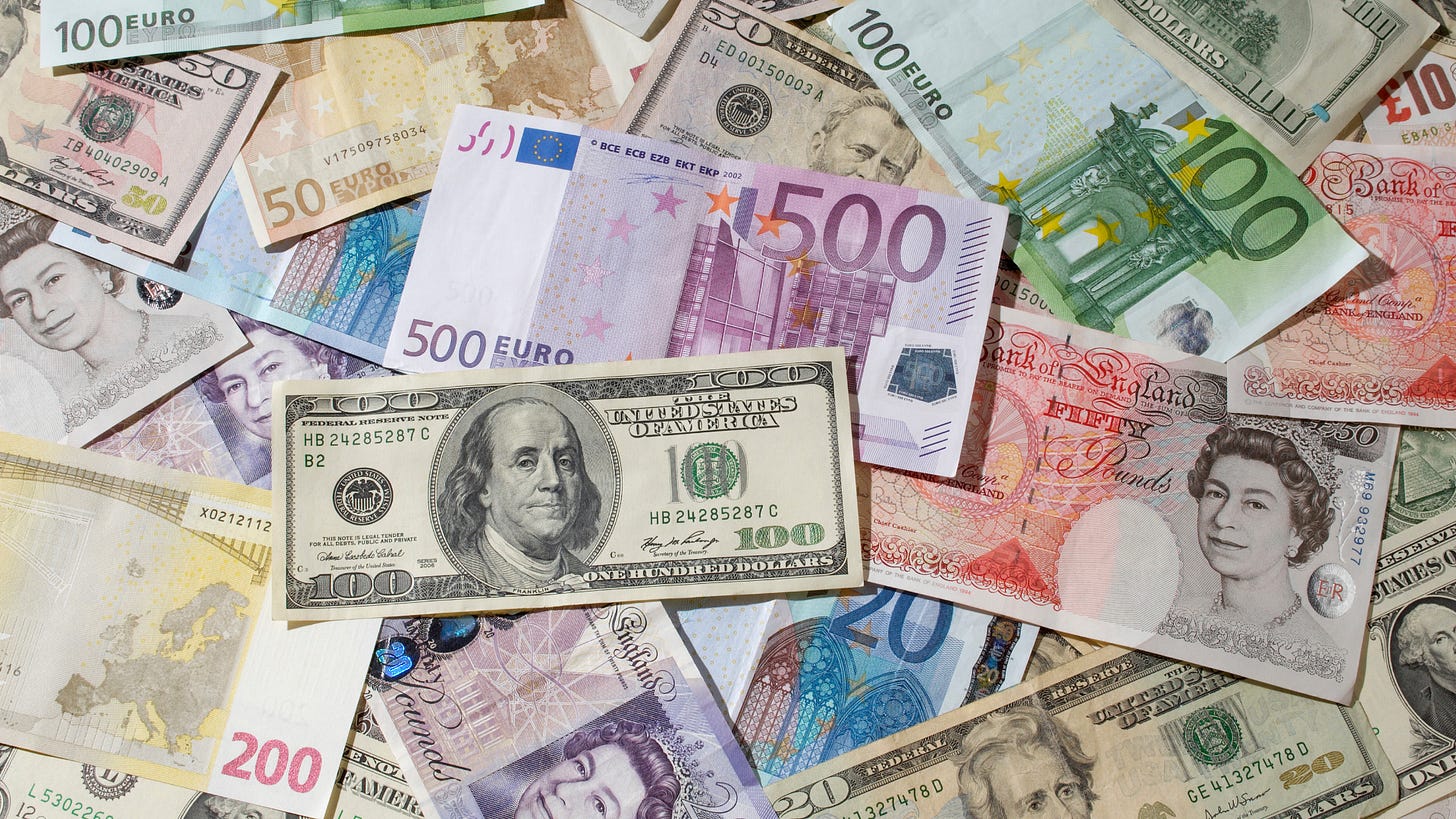 A trillion dollar issue
It's estimated that mental health disorders cost the global economy $16 trillion by 2030.
That's $16 Trillion with a 'T'.
For entrepreneurs, there's an exponential impact. One of the more cited studies is 2015 research by Freeman et al. titled Are Entrepreneurs Touched with Fire?. The researchers learned that 72% of entrepreneurs are directly or indirectly affected by mental health conditions, compared to 48% of the general public.
Entrepreneurs are 50% more likely to report living with a mental health condition, and
2X more likely to suffer from depression

6X more likely to suffer from ADHD

3X more likely to suffer from substance abuse

10X more likely to suffer from bipolar disorder

2X more likely to have suicidal thoughts
We need to have more conversations and training around this topic at the same time people are learning about business models, MVPs, and pitch decks.
---
Get down to business
I envision a world in which we prioritize the mental health of the founders and their teams, with the same effort and resources as we do for revenue and operations.
Entrepreneurs have the ability to create exponential impact. We start businesses, create workplaces, impact our communities, and model behaviors for our peers and future generations.
In the past year, reading stories from other founders and the underreporting of founder suicide and mental illness has really hit me hard. Here are two articles that capture the essence of our challenges as people and startup founders:
We voluntarily subject ourselves to rejection, long hours than our salaried gigs, financial pressures, and the mental weight that our decisions impact the lives of the people on our teams.
I'm excited and inspired by the amazing work being done by, Backstage Capital, Harlem Capital, and others, to increase funding of startups led by "underestimated founders"—PoC, Women, and LGBTQ+.
My work as a startup founder and working with founders has opened my eyes to how we view mental wealth is an afterthought, unless we're on the verge of being hospitalized.
As founders, we are the most important investment...mental, physical and spiritual...for our businesses. A founder's mental health impacts their decisions in the business from operations to hiring to firing to sales and partnerships. There's a focus on compounding interest on product development and financial growth. The same holds true for our mental wealth.
---
Why focus on the mental wealth of underestimated founders?
When I chose to be a founder, I knew I was standing on the shoulders of past and present leaders while facing the institutionalized forces created to attack to undermine me and my peers.
Underestimated founders include people from all genders in the U.S. whose race or ethnicity includes Black, Hispanic/Latinx, African (54 countries), Chinese, Japanese, Korean, Taiwanese, Middle Eastern, Native/First Nations, Indigenous, or Aboriginal, Pacific Islander.
We may be underestimated, but I'll be damned if we were ever underrepresented. It's more...we've been deliberately excluded.
At my business, AWare Catalysts, I choose to help people that are on a similar life path as me… entrepreneurs launching or running startups and small businesses, who identify as Black, Latinx, People of Color, Women, LGBTQ+.
My goals don't include being the next $1 billion company. Instead, one of my goals is helping 1,000,000+ of my peers with my time, voice, and money. Don't get it twisted, I run a for-profit business and realize the power of money to create generational change.
I'm focused on what happens before and after you, a founder, get the money. The "before" includes those days when you're short on funds to cover groceries or childcare.
After you secured the bag...and have positive cash flow, your mental wealth helps increase the quality of your decisions about your culture, hiring, operations, employer value proposition.
All of this creates a positive impact on your people and profits.
---
What's Next?
We've been living the mental health version of "paycheck-to-paycheck". Now, it's time to take the leap to create generational mental wealth.
If financial literacy is an early step to financial wealth, then mental health literacy is what I'll focus on specifically for underestimated startup founders.
Currently, I'm researching self-care practices of 1000+ historically ignored and underestimated founders in the U.K. and US. The inaugural Founder Mental Wealth Report will help us create positive generational mental wealth. The final report will be published before July 15, 2019.
I want to leave you with 3 things that you can do to help increase generational mental wealth:
MAKE a mental wealth deposit. If you need ideas, go here.

SHARE your Mental Wealth Deposit with other people on Twitter, Instagram, and LinkedIn and use the #MentalWealthDeposit. What you share will impact someone's life without you even knowing it.

COMPLETE the research survey before July 4th for the upcoming report. Open only to founders in the U.K. and the U.S. who identify as Black, Latinx, LGBTQ+, Woman, and/or Person of Color—as I referenced earlier.
If your business is interested in being one of the financial partners inaugural report, then schedule a quick convo.
To teach future generations, we, the current community of underestimated entrepreneurs, must have our mental wealth practices in place and share them with our peers. Technology will help as an enabler, but it will be the human connections we have with ourselves and others...that will make the difference.
Much love and gratitude for sharing your time with me. Feel free to connect with me on Twitter, LinkedIn, or Instagram with any questions or comments.
---
NOTE: I'm not a licensed mental health professional. Everything I shared is from my life experiences, and research. If you're in a really tough spot, get help. If you don't know who to call, then reach out to me and I'll help the best I can. You are not alone.
---
Latchkey kid from Indianapolis. Anthony Ware and his two younger brothers were raised by his dad. First gig…cleaning toilets for his dad's janitorial business.
Anthony jumped from the corporate ladder to launch startups. He ignored his scarcity mentality until it broke him in November 2010, he had to live in a car in New Orleans after his third startup failed. Two months later, thanks to mentors and yoga teacher training, Anthony was a phoenix.
Eight years later, Anthony's business helps underestimated startup founders use their mental wealth and company culture to leapfrog business norms, and create new generational wealth.